Call
1.508.668.4110
or
Email
Precision CNC Machining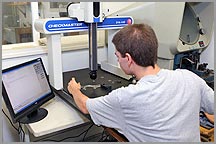 At CNE Machining, it's our goal to provide customers from a wide variety of industries with more than just the precision CNC machining they need. Rather, we want to become the long term resource our customers turn to whenever they need fast lead times, tight tolerances, and competitive pricing. Including 3D milling, turning, and a wide variety of complimentary services — we are the CNC machining resource you need to get the right parts, faster.
CNC Machining Capabilities
Our skilled machinists have a wealth of experience providing precision CNC machining services for a number of industries. Utilizing state of the art CAD/CAM software, we can quickly provide 3D machining in a wide variety of materials to suit your specific requirements.
Our CNC Machining capabilities include…
CNC vertical milling, providing 40"x 20" Y and 25" Z travel
CNC turning, with lathes providing 16" diameter by 48" long travel
High volume CNC turning
3D milling
CNC water jet cutting
3D machining
Surface grinding up to 8" wide by 18" long
Common materials we work with include:
Aluminum
Brass
Plastic
Steel
Stainless Steel
Tool Steel
And more…
Regardless of your industry or your specifications, our machining experts are equipped with the knowledge and expertise needed to give you what you need. From extremely tight tolerances to quality control that you'll never have to second guess, we have you covered.
Do you have questions about CNC machining at CNE Machine? To learn more about what we offer, please don't hesitate to Contact Us.
MACHINING INDUSTRIES
---

Biotech
Electronics
Medical
Semiconductor
---
Need help with that special project?
Call
1.508.668.4110
or
email us
today!
2000 Main Street
Walpole MA 02081
Call
1.508.668.4110
Fax 1.508.668.4112
Email
[email protected]
Walpole, MA Website Design Development
CNE Machine Co. is a CNC machining company and prototype machine shop providing CNC machining services including precision CNC machining, CAD prototype, prototype machining and 3D CNC machining for New Hampshire - NH, Massachusetts - MA, Rhode Island - RI and Connecticut - CT.